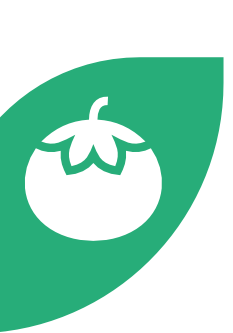 The consumption of vegetables is influenced by price and tradition
Leafy vegetables, tomatoes and onions are widely used in soups and stews. The amount consumed depends a lot on the season, the availability and the price. December through March see a wide availability of products at very reasonable price, while the rainy season lower considerably availability and diversity forcing prices to go up.
Distribution and logisitics is also a key factor when to consider analysis Nigerian vegetable market. While the biggest consumption centers are in the South (Port Harcourt and Lagos), the main production center are in the North (Plateau State).
As a result, every year, about 72% of fresh vegetables and fruits products grown in the Nigeria perish before they can be consumed.
The major causes of this are the lack of proper logistic, processing and storage. The transportation system plays a major role as the bad road conditions hinder the movement of these products to the market in good time.
Only Plateau state provide all year long production of vegetables thanks to the very clement weather but transportation challenges do not let the products reach all the corners of the nation. Consumers are usually forced to find alternatives when their desir of vegetables are out of season.
Considering these factors, RIF has developed specific technologies fully adapted to south tropical climat as well as Sahelian tropical climat in order to locate as closer as possible the production to the consumption area.
Our aim : bringing fresh and high quality vegetable, for the mass market, all year long at low and regular price.