Technical training on empowerment
Know-how transfer relies mainly on training, training and training
RIF has a global team of highly skilled technicians to follow on a regular basis all your farms : Poultry, Dairy, Feedlot, Greenhouses, Crops.
Success and profitability of your farm will mainly rely on farmer capacity to be highly trained with top, last up-dated key technical know-how. Thanks to our key international partner, our permanent visits on the fields, RIF has developed a full program of daily follow up of your farm.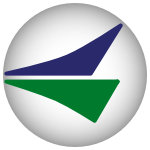 Training for livestock
Cloud software, like I-Farm for poultry, will up-grade your business and allow you to share information and know-how with a team of 20 livestock engineers based in Europe and following thousands of farms all over the world in many different climatic condition, bringing you at low cost a tremendous experience.
Training for vegetable
RIF AGRO for the vegetable, has developed highly specific training and technical support program.
The main aim is for:
Ensure the highest productivity and best economic profitability of the vegetable farm
Enable local staff to work efficiently, giving them best practices and proper maintenance and daily follow-up of the fert-irrigation system on site.
Allows a smooth and effective appropriation and transfer of all technical operation by the local team
Trainings and technical support are realized both on distant back-office mode and directly on-site.
The training programs have been developed over time by our highly experienced team of agronomists who are specialised in farming operations in Africa.